Chief Instructor : Hideki Shiohira 7th Dan, Shihan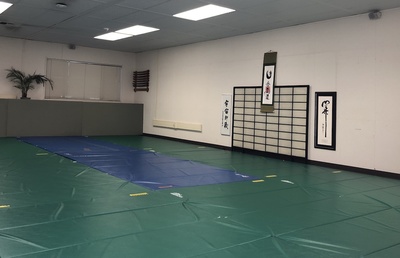 Dojo Location:
Palo Alto High School, room #P3
50 Embarcadero Road, Palo Alto, CA 94301
---
Dojo History:
Shiohira Sensei started the Mountain View Dojo in 1981.
The Dojo has been located at the same site on Wynandotte Ave between 1985 and 2017.
Starting August 2017 the Dojo has moved to its new location at Palo Alto High School, and classes are offered through Palo Alto Adult School.
For more information and registration please visit http://paadultschool.org/classes/aikido
We have training on Tuesday, Thursday and Saturday.
Visitors are welcome to drop-in and watch a class or contact us by email - This email address is being protected from spambots. You need JavaScript enabled to view it. to find out more.
Please make donations to "Center for the Way".
"Center for the Way" is a non-profit organization training the way (Zen) through Zen (meditation), Martial arts, and Fine arts.